You are here:
Products » Coated Abrasives » Structured
We have new technology products of 3M and NORTON brands. Structured abrasives are a creation of microscopic structures, precises and tridimensional over surfaces and they are products manufactured by microreplication.
When minerals of the superior part of these special structures waste, they appear continually new cutting awns that make longer life of the belt.
The advantages of the principal structured abrasives are the reduction of the cost by unity and more quality finishing.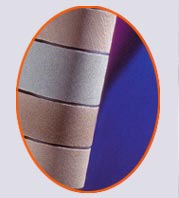 NORAX
---
Aluminium Oxide Mineral

Base and Grit

Y-Polyester:
X100,X90,X65,X45,X30,X22,X16,X5
X-Cotton:
X100,X80,X65,X45,X30,X22,X16
J-Cotton:
X65,X45,X30,X22
Silicon Carbide Mineral

Base and Grit

Y-Polyester:
X110,X90,X70
X-Cotton:
X110-X90,X70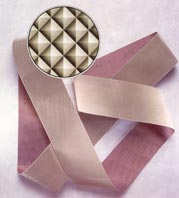 TRIZACT
---
Aluminium Oxide Mineral

Base and Grit

J-Cotton:
A6,A16,A45,A65,A100
Y-Polyester:
A6,A16,A45,A65,A100
Silicon Carbide Mineral

Base and Grit

Y-Polyester:
A110,A90,A60,A40,A20